Expert Builders Waste Disposal Services Available in Colliers Wood Now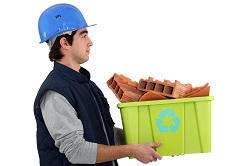 Whether you are a builder by trade, or you have just finished a building project, you may have various building waste that you need to shift. It can be both an inconvenience and a health and safety problem to leave it on site. The problem is what to do with it all, do you try to dispose of it yourself? This can be difficult and dangerous if you do not know what you are doing. Thankfully, you don't have to deal with SW19 builders waste disposal all on your own. Call Rubbish Removal Colliers Wood and speak to us about the various options for builders waste collection and disposal we can offer in the Colliers Wood area. We have teams all over the SW19 district ready to help clear your site and keep you going. Call 020 8396 7159 now to get a free quote!
It is vital when dealing with building material that it is stored and disposed of in the right way. This is particularly the case when you are still building, but even when everything is finished, you don't want lots of materials lying around creating dangerous obstacles. That's why we are the perfect choice to dispose of it for you. We can take all the hassle out of trying to deal with construction clearance yourself. Even if you have a large amount of builders waste, we can still deal with that too. It doesn't matter how much you need to clear, we can deal with it all for you.
Don't Worry about Builders Waste Disposal Services in SW19 Anymore!
Think of us when you are considering any type of builders waste disposal Colliers Wood, construction clearance or building site clearance anywhere in the SW17 area. We have dedicated teams that are experienced in dealing with all types of waste. We will always clear your site quickly and easily, and we promise to dispose of the waste in the correct way. It is important to us that we give you the best service we can, so that you can get on with your day. We will arrange everything and ensure that we always turn up when we say we will.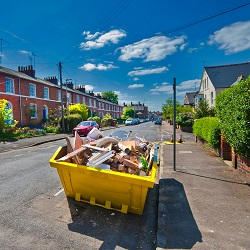 When you call 020 8396 7159 you will be given a free, no obligation quote on your builders waste collection job for you to consider. We are confident that you won't find another company to match our price anywhere in the SW19 region. This is because we have tried very hard to make our services as competitive as possible. But, we will never compromise on quality because of it. We have a team of very experienced staff who are familiar with all types of builders clearance. Since we cover the whole of the SW17 area, we are never far from where you need us to be.
The Builders Waste Disposal Services in Colliers Wood that Will Meet Your Every Need
It doesn't matter if you are a building team or one person, we have the capacity and the expertise to deal with any waste you may have accumulated. Our expert junk removal staff will be able to arrange everything for you, to give you peace of mind. You can be sure that whatever type of builders waste clearance you may need, we are available to do it for you.
All you need to do is contact Rubbish Removal Colliers Wood and speak to one of our representatives for more information. Call 020 8396 7159 today, and we will provide you with a free, no obligation estimate for the job you need done. We can help you with any builders waste disposal SW19 you may require anywhere in the Colliers Wood region. There is no doubt hiring us will be the best decision you will make!
Save